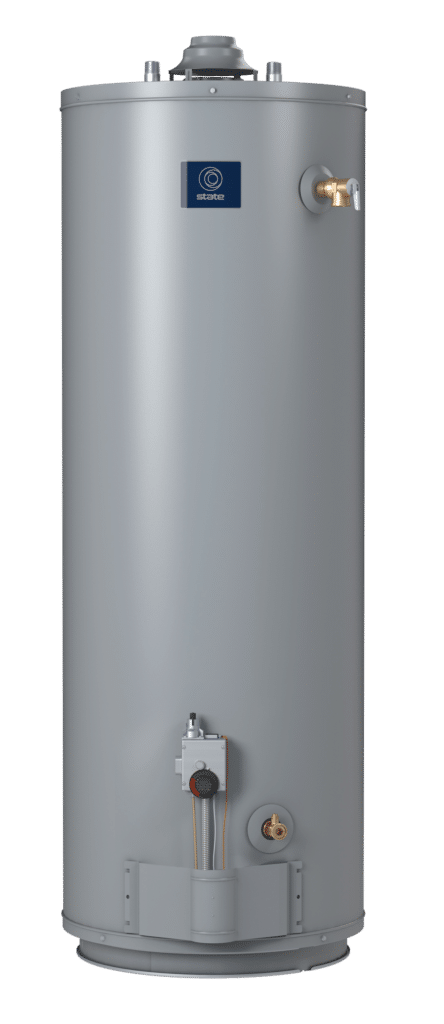 Water Heaters
____________________
A good water heater is a key piece to your family's comfort. Regular maintenance can help hot water systems maintain good performance, last longer and save you money by avoiding emergency situations. Even though water heaters are made to last a significant amount of time, problems can affect the mechanism in an irreversible way if ignored or addressed too late.
Signs that your water heater needs repair:
Lack of hot water
Popping or rumbling noises
Cloudy or bad-smelling water
Leaking or faulty pressure relief valve
Signs of cracks or corrosion on the heater 
Water leaking from the heater
If you're experiencing any issues with your conventional tank or tankless water heater, call us! Our expert plumbers will perform a careful check to find the best and most affordable solution to your problem. Our professional plumbers have the experience to work with gas and electric heaters of any kind. If you need an emergency water heater repair, replacement, installation, or maintenance service in Tyler and East Texas, we are here to serve your needs.
Call us at 903.534.5663 and schedule a professional water heater service.
Tankless Water Heaters
____________________
Tankless water heaters have many advantages, but they do operate differently from traditional water heaters that rely on a tank. Because these types of water heaters only heat water when it's needed, tankless water heaters use much less energy. This not only helps the environment, but it saves you money on your energy bills.
Tankless water heaters are a great investment for any home as they typically last twice as long as tank-based water heaters. While traditional tank units generally have a lifespan of 10 years, most tankless water heaters last for up to 20 years. Our professional plumbers can help you determine if your home is a good candidate for a tankless heater.
Advantages of tankless water heaters include:
Increased energy-efficiency
Endless hot water 
Cheaper energy bill
Compact size
Cleaner water
Less rusting/sediment buildup
If you already have a tankless water heater in your home and are experiencing problems, you should call one of our plumbers right away. We carry out the best tankless water heater services in Tyler and East Texas, including installation, maintenance, repair services, and unit replacement.
Call us at 903.534.5663 and schedule a visit with one of our tankless water heater experts.